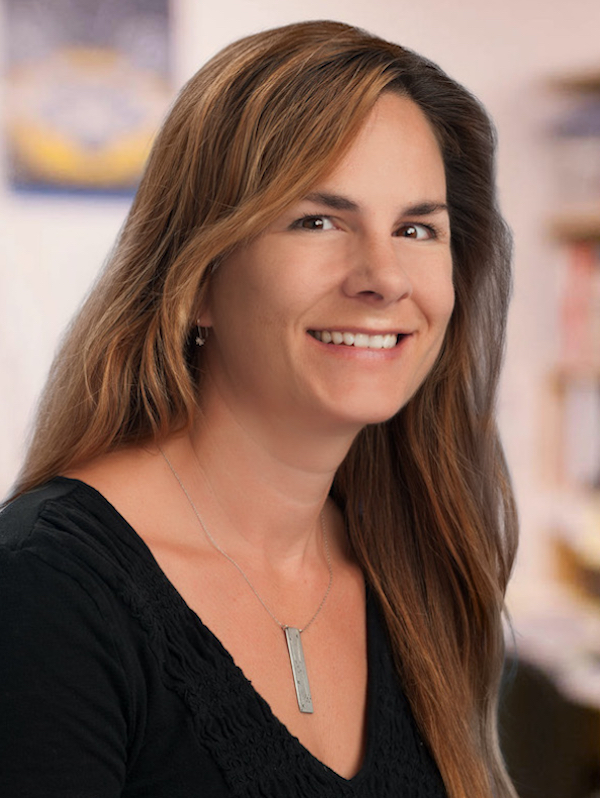 Amy E. Pasquinelli, PhD
Professor of Biology, UCSD
Amy Pasquinelli received her B.A from Bucknell University with a Major in Biology and Minors in English and Chemistry. She earned a Ph.D. in Biomolecular Chemistry from the University of Wisconsin-Madison and was a Helen Hay Whitney Postdoctoral Fellow in the Genetics Department at Harvard Medical School.  Since joining the UCSD faculty in 2003, she has been named a Keck Distinguished Young Scholar in Medical Research, a Searle Scholar, a V Foundation for Cancer Research Scholar, an Emerald Foundation Scholar, a Rosalind Franklin Young Investigator, and a Breakthroughs in Gerontology Awardee.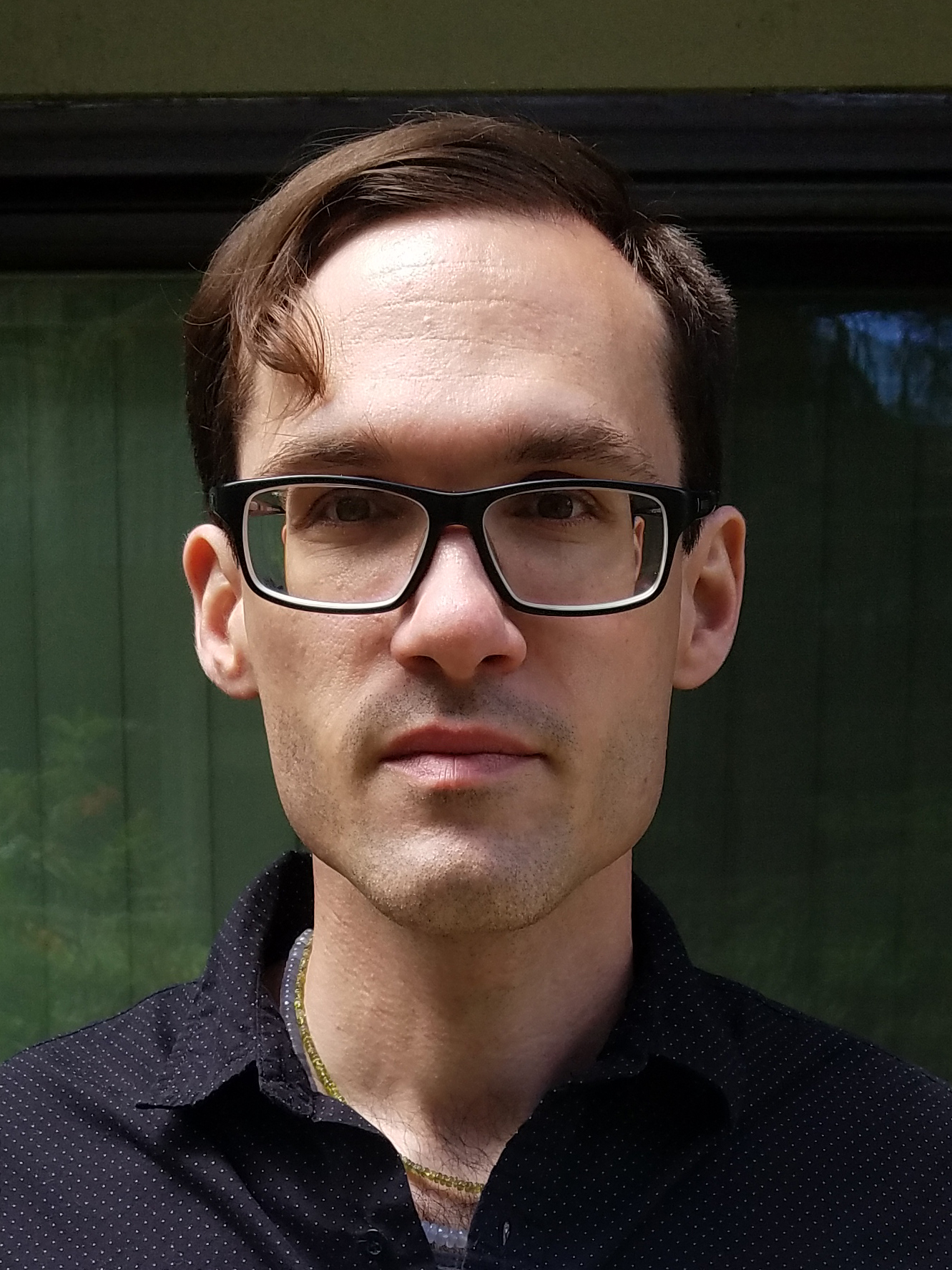 Ian A. Nicastro, PhD
Lab Manager, UCSD
Ian earned his B.S. in Neuroscience & Animal Physiology and his PhD in Biology from the University of California San Diego. He has served as the Pasquinelli Lab Manager since 2012 and studies how components of the miRNA pathway influence aging and health. Ian also devotes time to promoting sustainability initiatives on campus by co-leading the Scientific & Sustainability Steering Team for the UCSD Thermo Fisher Partnership program and has been representing the interests of UCSD biologists at monthly campus wide Green Labs Team meetings since 2016. In his free time, Ian field collects mineral specimens and has contributed to several articles in the fields of geology and gemology.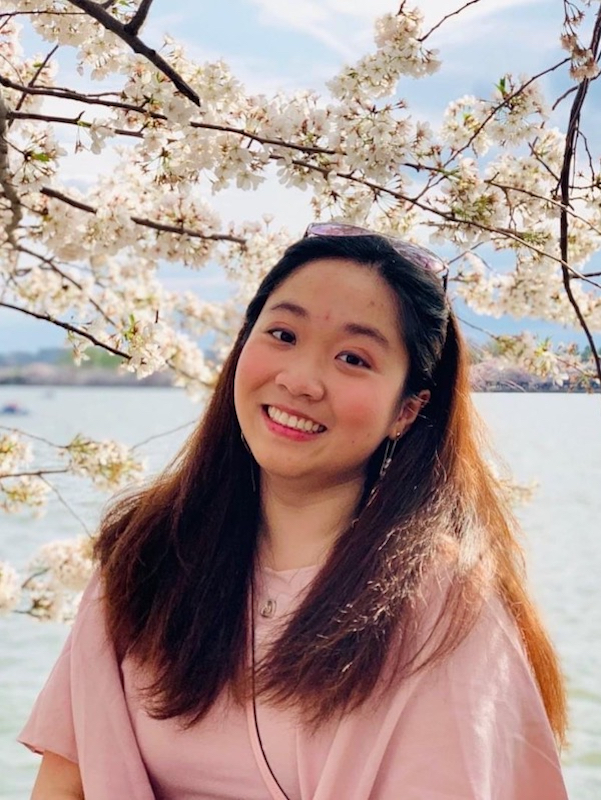 San Luc
PhD Candidate, UCSD
San received her B.S. in Biology and East Asian Studies from Gettysburg College. She joined the lab in Spring 2022 and is interested in studying the role of miRNAs in aging in C. elegans. Outside of the lab, she likes to bake, cuddle with her cat and play video games.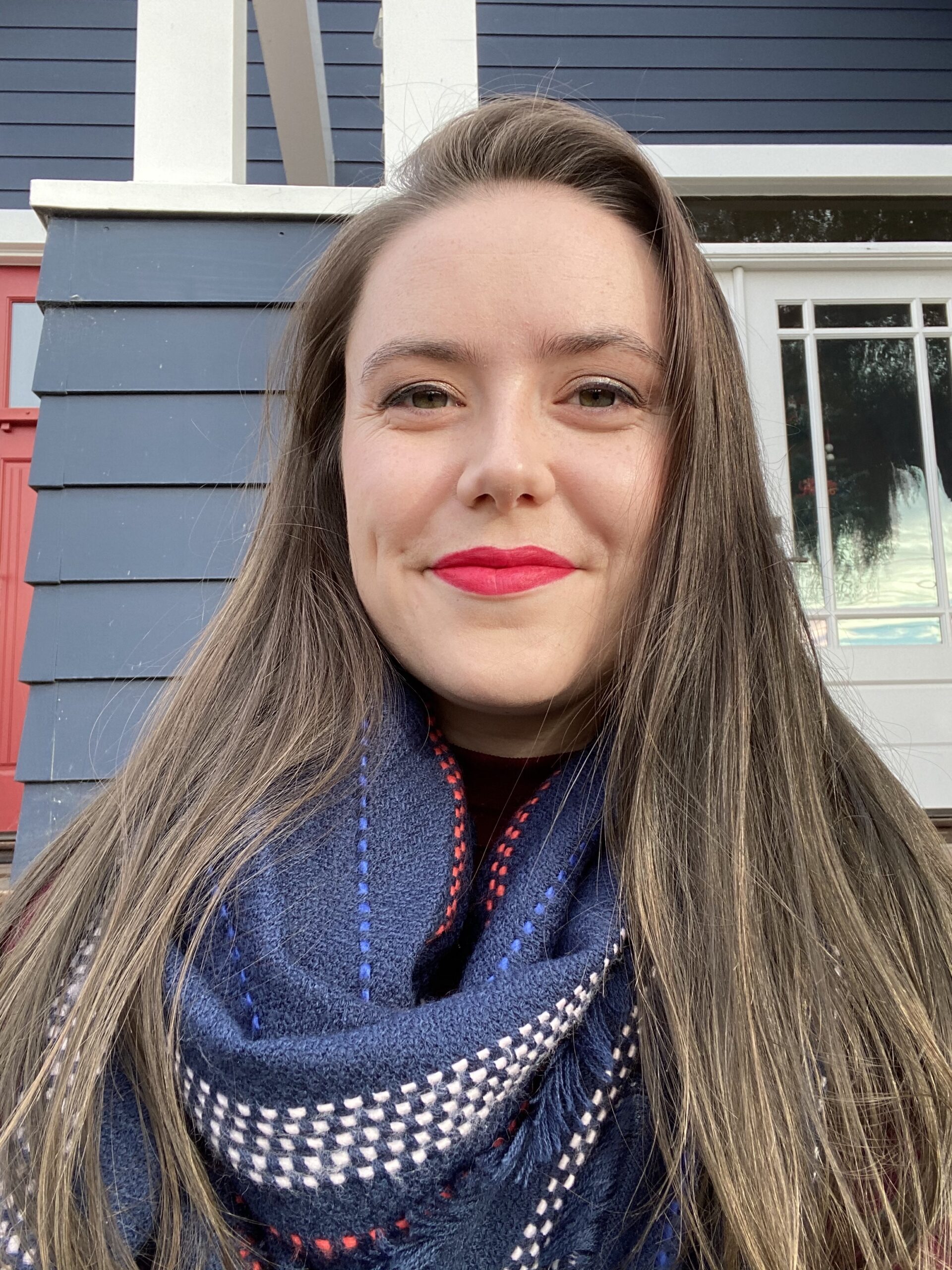 Corrina R. Elder
PhD Candidate, UCSD
Corrina joined the lab in Spring 2018 after receiving a B.A. in Molecular and Cell Biology with a minor in Dance and Performance Studies from UC Berkeley. She is a member of the UCSD Genetics Training Program and is interested in the role of miRNAs and Argonaute proteins in aging and tissue-specific gene regulation. Outside of lab, she loves to salsa dance, paint, and take her dog to the beach.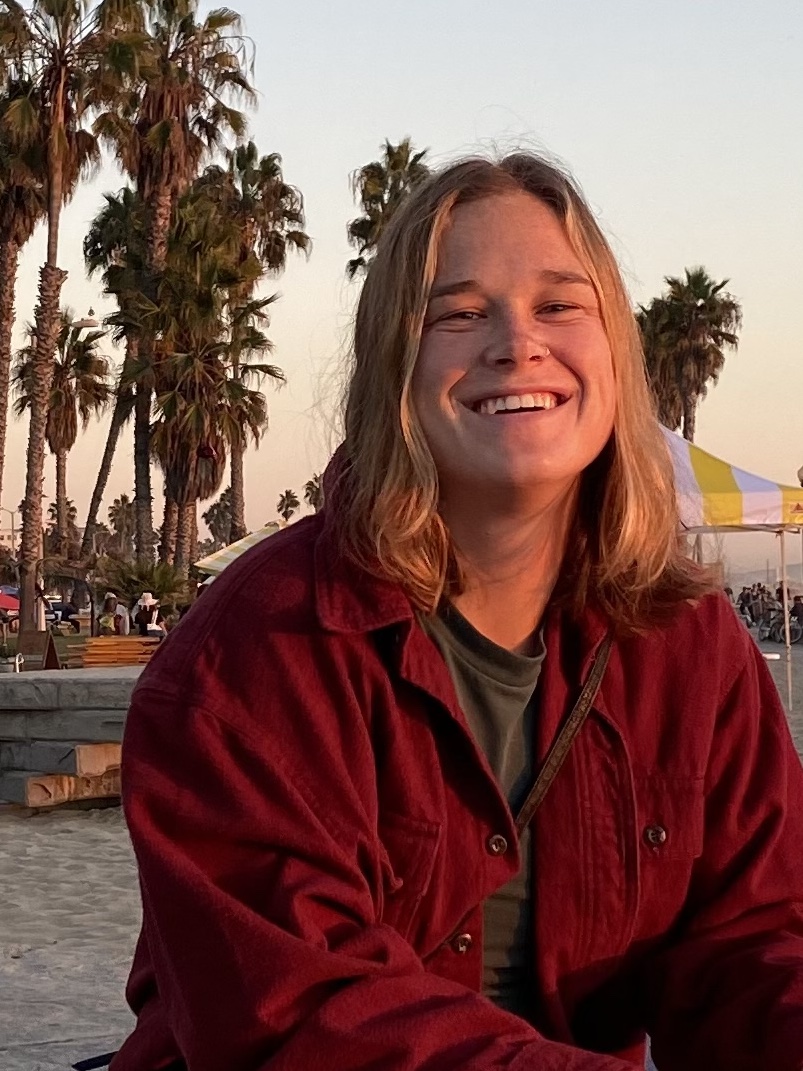 Erin C. Schiksnis
PhD Candidate, UCSD
Erin received her B.S. from the University of Maryland with a major in Biological Sciences and a minor in French. She joined the lab in 2018 and is a member of the UCSD Cellular and Molecular Genetics Training Program. Erin is interested in understanding the molecular effects of microRNA targeting on endogenous messenger RNAs in C. elegans. Her work combines molecular biology and computational methods.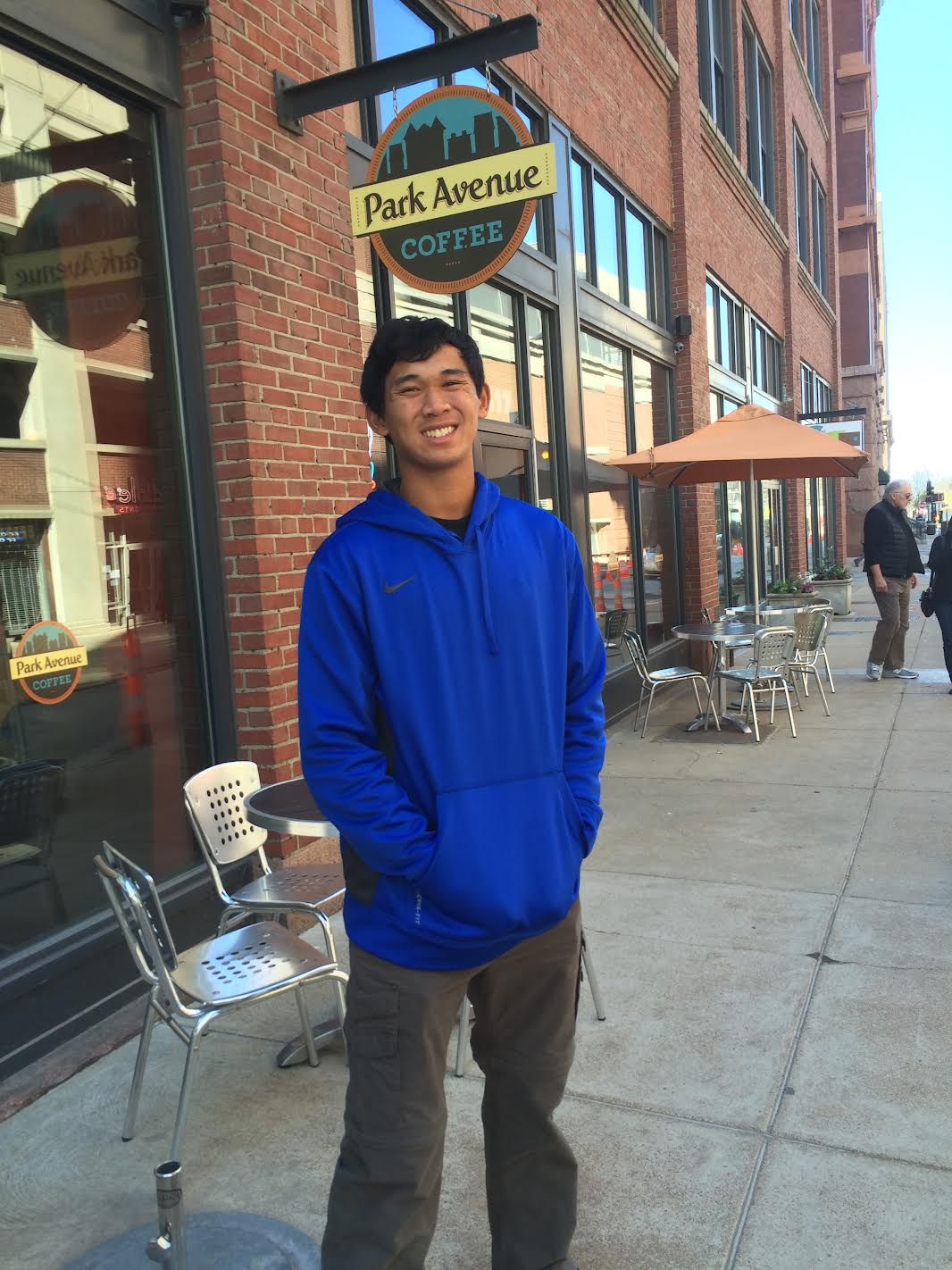 Nathan Barney
PhD Candidate, UCSD
Nathan received his B.S. from the University of California, Los Angeles with a major in Microbiology, Immunology and Molecular Genetics. He joined the lab in the spring of 2021 and is a member of the UCSD Pathways in Biological Sciences Training Program. He is interested in the role of the miRNA pathway in organismal aging.
PhD Students
John Bracht, PhD
Associate Professor, American University
Shaun Hunter, PhD
Biotech Product Development Leader, Illumina
Katlin Massirer, PhD
Principal Investigator, CBMEG-UNICAMP, Brazil
Zoya Kai, PhD
Lecturer, UC San Marcos
Vanessa Mondol, PhD
Post Doctoral Fellow
Sarah Azoubel Lima, PhD
Science Communications, Brazil
James Broughton, PhD
Research Lead, Mammoth Biosciences
Will Schreiner, PhD
Scientist, Illumina Biotech
Delaney Pagliuso, PhD
Genetics Education and Engagement Fellow with the American Society of Human Genetics
Angela Nicholson, PhD
Scientist, Illumina Biotech
Laura Chipman, PhD
Industry Post Doctoral Fellow, Pfizer
Post Doctoral Fellows
Shveta Bagga, PhD
Research Scientist, E.I., Dupont, Iowa
Priscilla Van Wynsberghe, PhD
Associate Professor, Colgate U
Dimitrios Zisoulis, PhD
Vice President of Genome Engineering, Mammoth Biosciences
Katya Melnik-Martinez, PhD
Assistant Professor, Universidad Central del Caribe
Antti Aalto, PhD
Sr. Scientist, VTT Technical Research Center of Finland
Jerry Chen, PhD
Bioinformatics Scientist, Encoded Genomics, Inc.
Jacob Garrigues, PhD
Bioinformatician, LA County Dept of Public Health
Masters Students
Bradley Hehli
Project Specialist, Agilent
Emily Finnegan
Director of Regulatory Affairs, Caris Life Sciences
Roger Chang, PhD
Post Doctoral Fellow
Jesse Hulahan
Research Assistant, U Penn
RT Jiang
PhD candidate, Biological Sciences, USC
Undergraduate Students
Kenneth Finn, Biology Honors Thesis, UCSD Eureka Summer Research Fellowship
PhD, UCSF
Principal Scientist I, Calico Life Sciences
Shehla Admani
MD, UC Irvine
Clinical Assistant Professor, Dermatology, Stanford
Fong Koh, Biology Honors Thesis
PhD, UCSF
Investment Principal at LYFE Capital
Hayley Pemble, Biology Honors Thesis (co-advised with Karen Oegema, Biomedical Sciences)
PhD, UCSF
Director, Regulatory Affairs at BioMarin
Zhi-Yang Tsun
MD, Harvard Medical School; PhD, MIT
Scientist, Physician, Health care entrepreneur; Co-founder Affect Mental Health
Victoria Burton
PhD, UT Southwestern
Consultant
Aleksander Gorin, Biology Honors Thesis, UCSD Eureka Summer Research Fellowship
MD/PhD, UCLA
Physician scientist
Marisa Gilbert
MD, U of Chicago
Neurointensivist and emergency medicine physician
Stacy Huang
Internal Quality Auditor, Carlsbad Technology, Inc.
Hubert Jenq
Data Science Manager, Machine Learning at Next Insurance
Ashley Weaver
Alanna Campos
Kian Nassiri
DO, Arizona College of Osteopathic Medicine of Midwestern U
Resident Physician at Shirley Ryan AbilityLab
Edward Aminov
Mechanical Design Engineer at Apple
Kevin Wong
Analyst, Healthcare Investment Banking at SVB Securities
Jasmine Tat
Senior Associate Data Scientist, Amgen
Payaam Mahdavian
DO, Arkansas College of Osteopathic Medicine
Internal Medicine, UT Tyler
Jessica Huang, Biology Honors Thesis, UCSD Eureka Summer Research Fellowship
PhD, UC Davis
Post doctoral fellow, UC Davis
Gwendolyn Chang
OD, Marshall B. Ketchum U Optometry School
Optometrist
Mark Holton
Associate Computational Biologist at the Broad Institute of MIT and Harvard
Christina Clarke
PhD candidate, Scripps Research Institute
Lien Hardister, TRELS Fellow
Miguel Sanchez, TRELS Fellow, McNair Scholar
Xinyi Wang
Masters Program, UC Berkeley
Devavrat Bodas, Biology Honors Thesis, UCSD Eureka Summer Research Fellowship
PhD candidate, Johns Hopkins