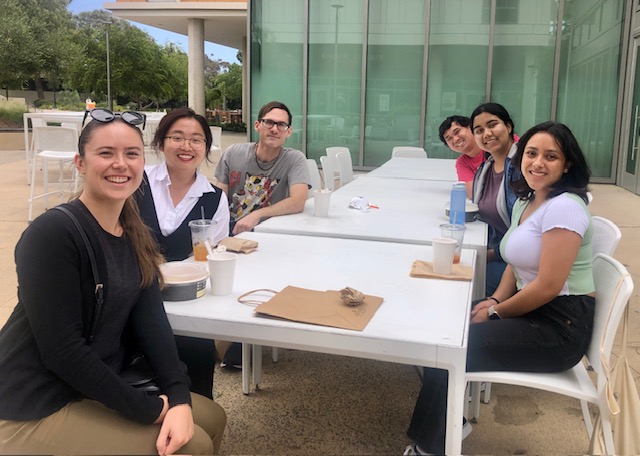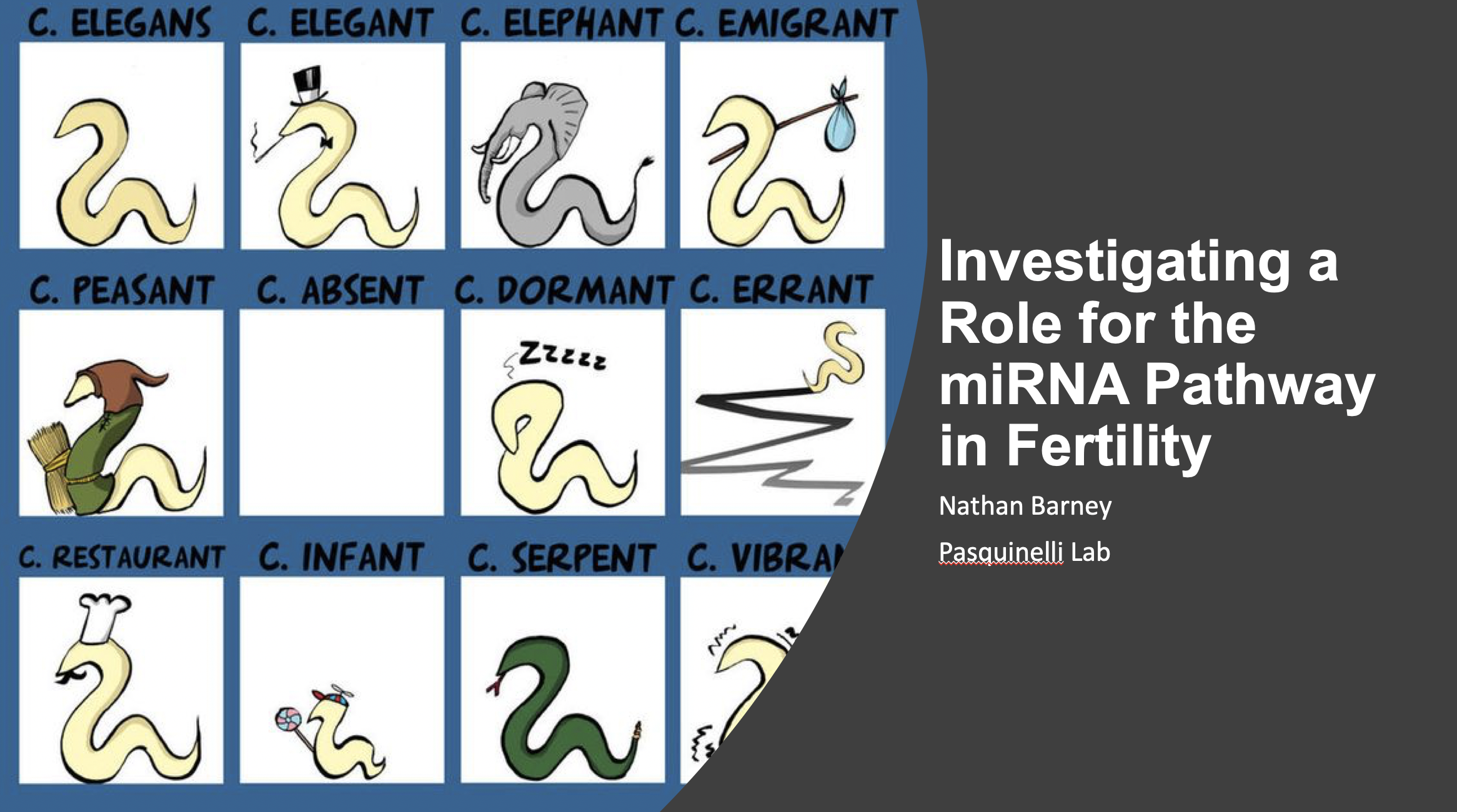 Nathan Barney presented a talk at the Pathways in Biological Sciences Spring Colloquium.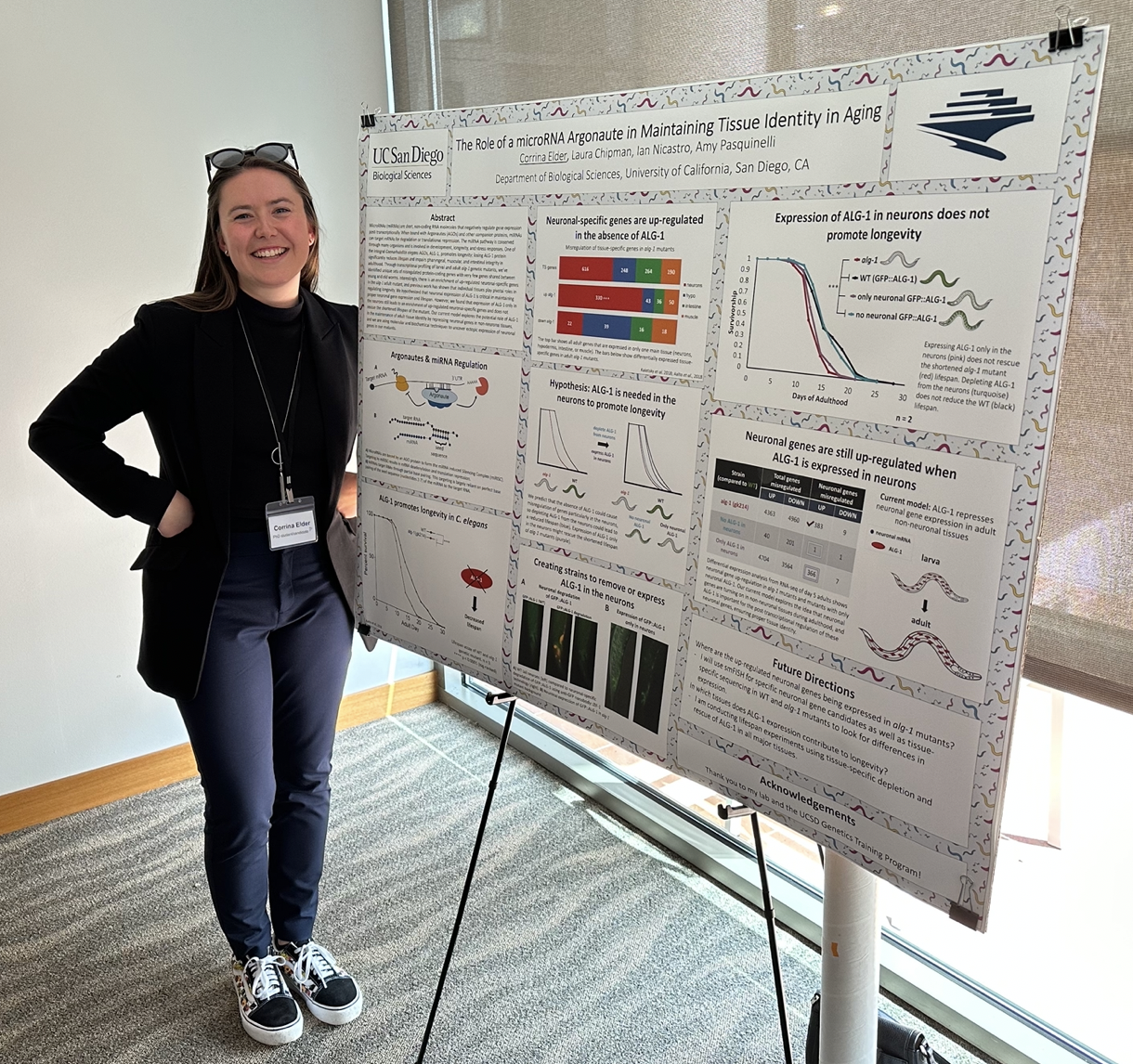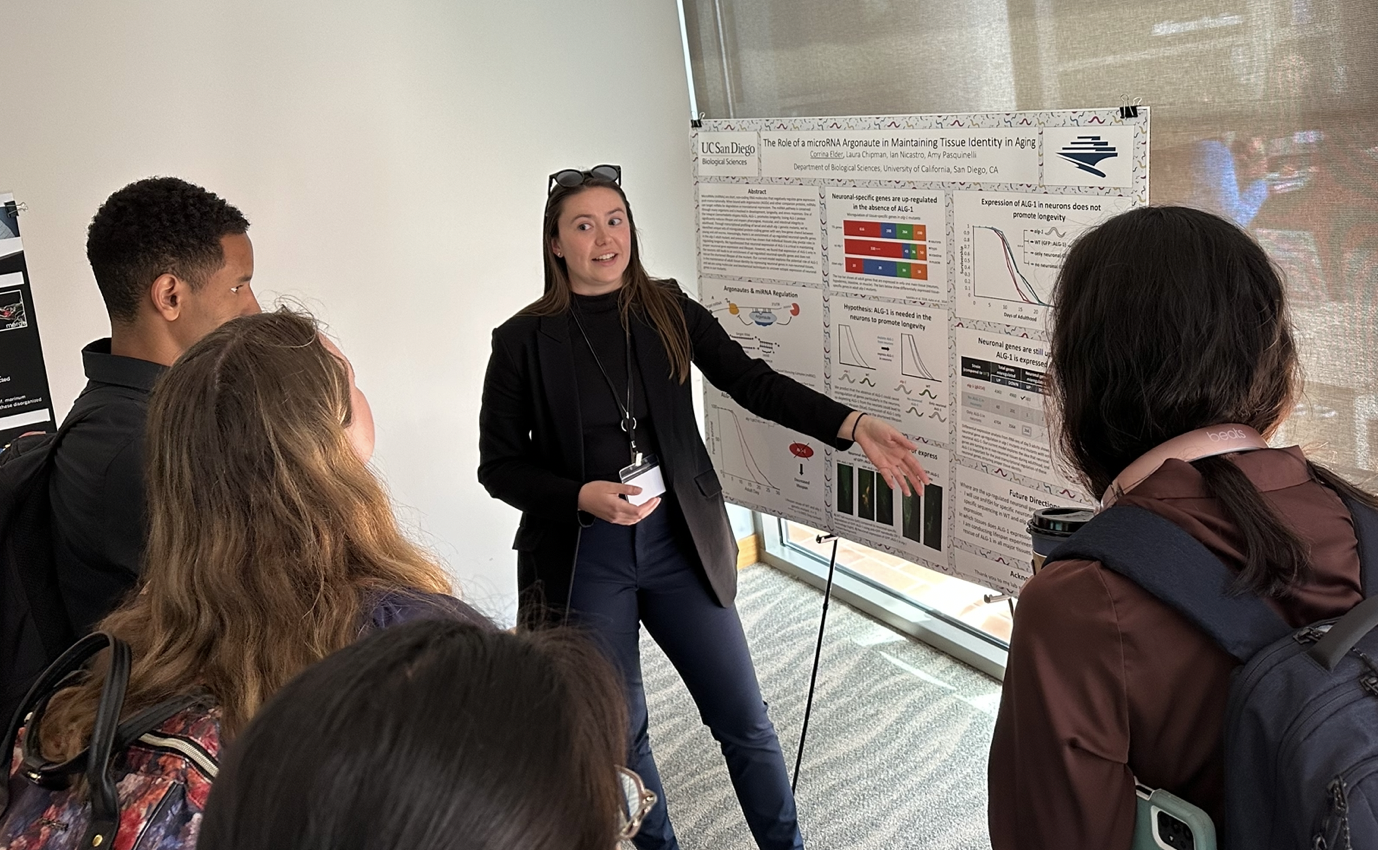 Corrina Elder presented a poster at the BUMMP Annual Student Symposium, UCSD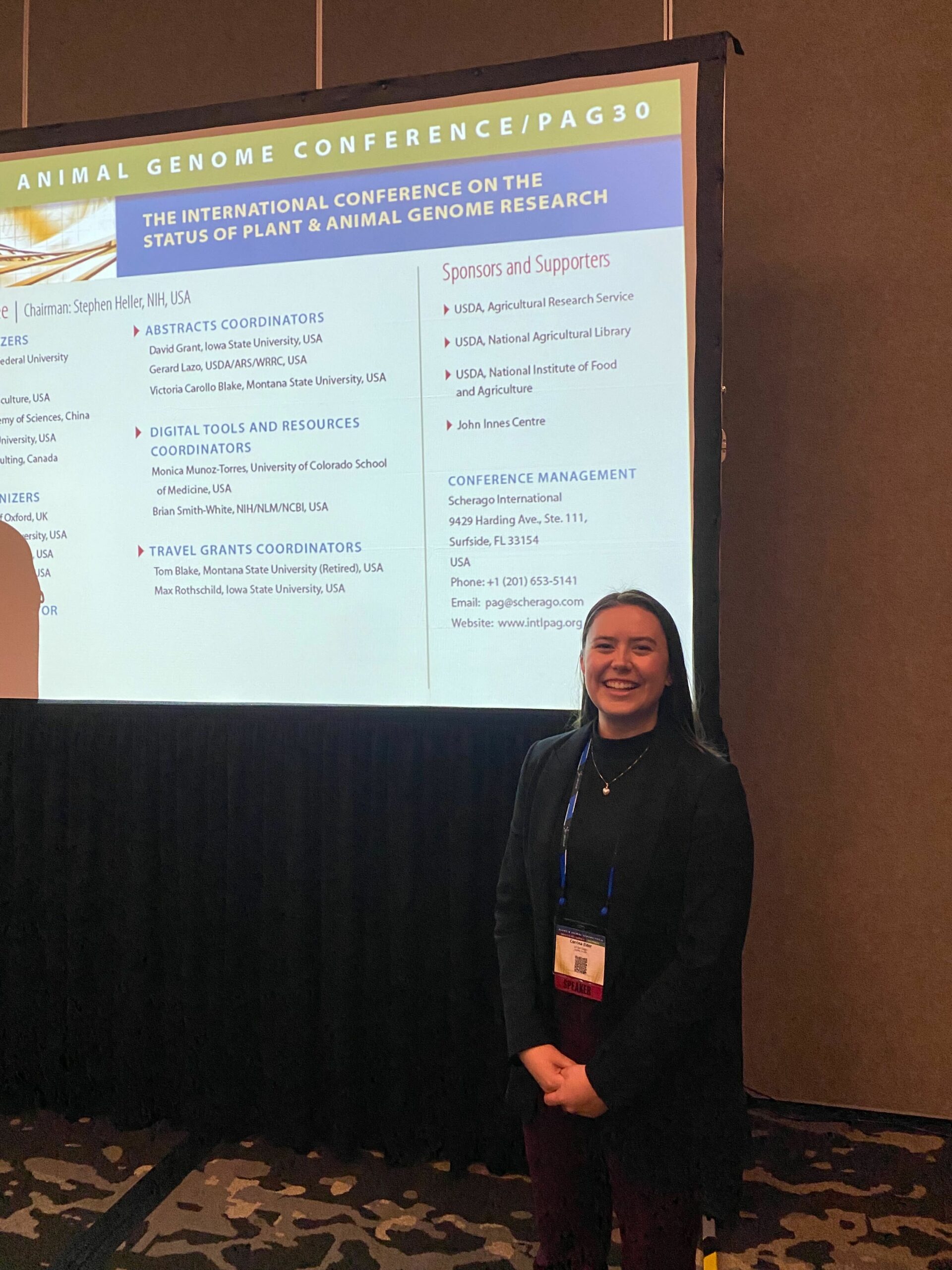 Corrina Elder presented the talk "Role of a MicroRNA Argonaute in Maintaining Tissue Identity in Aging C. elegans" at the Plant Animal Genome (PAG) Conference.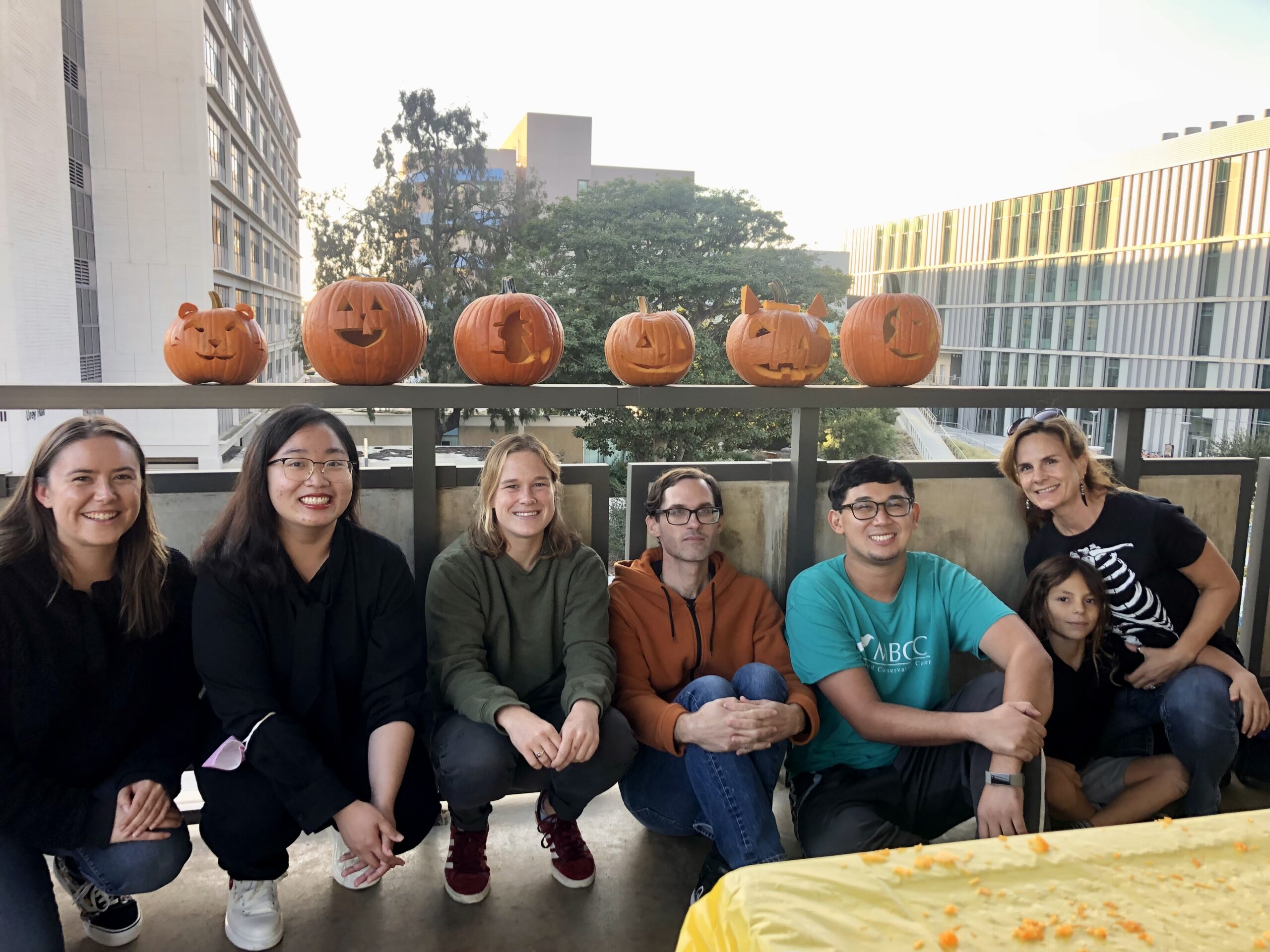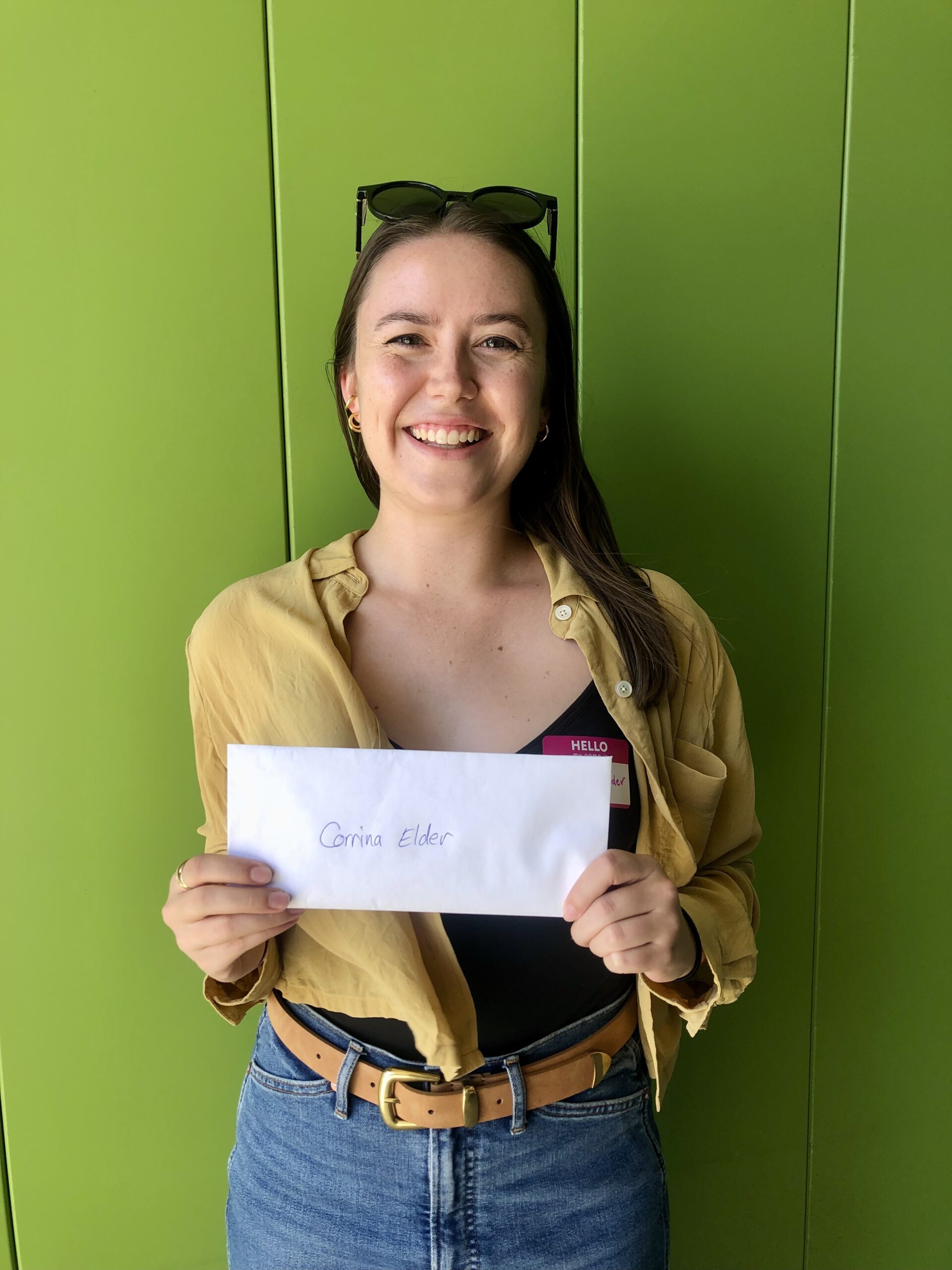 Congratulations to Corrina for her Graduate Student Mentor Award!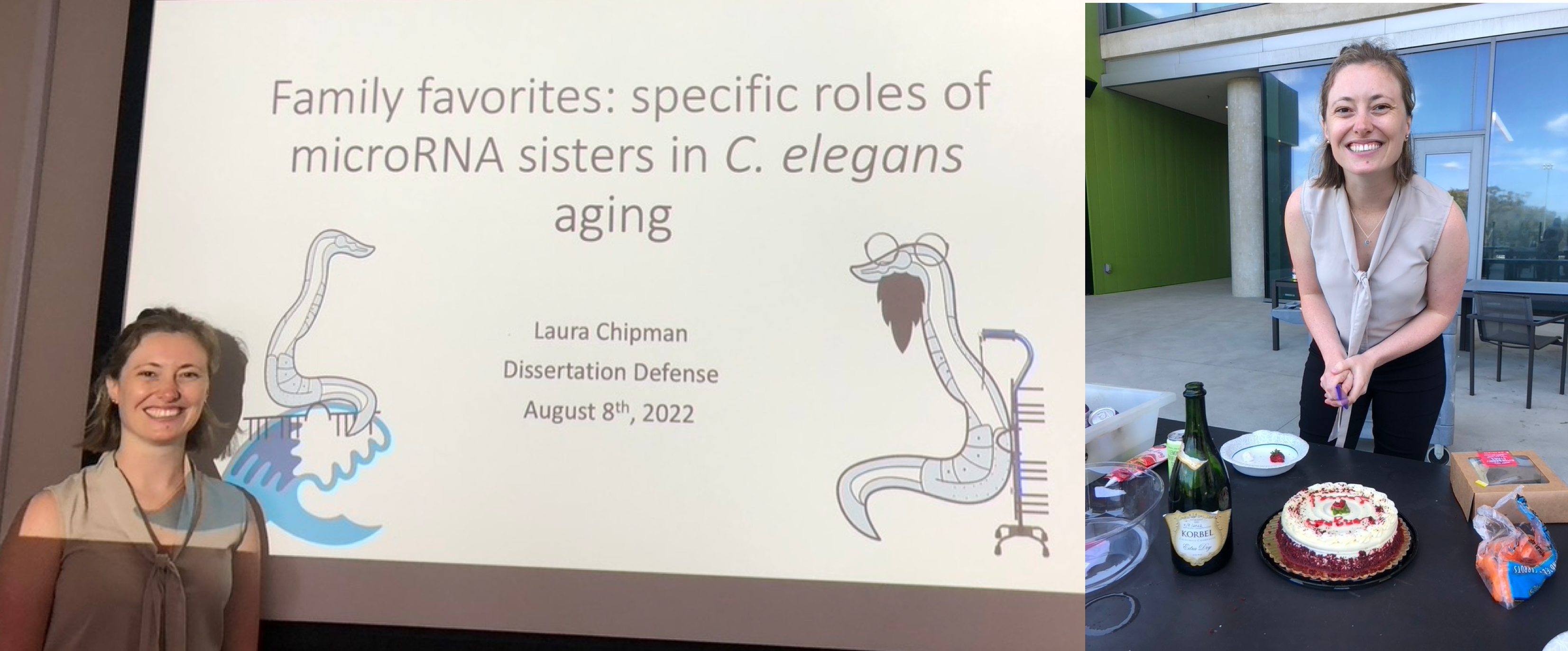 Congratulations, Dr. Laura Chipman!
Awarded PhD, Aug 8, 2022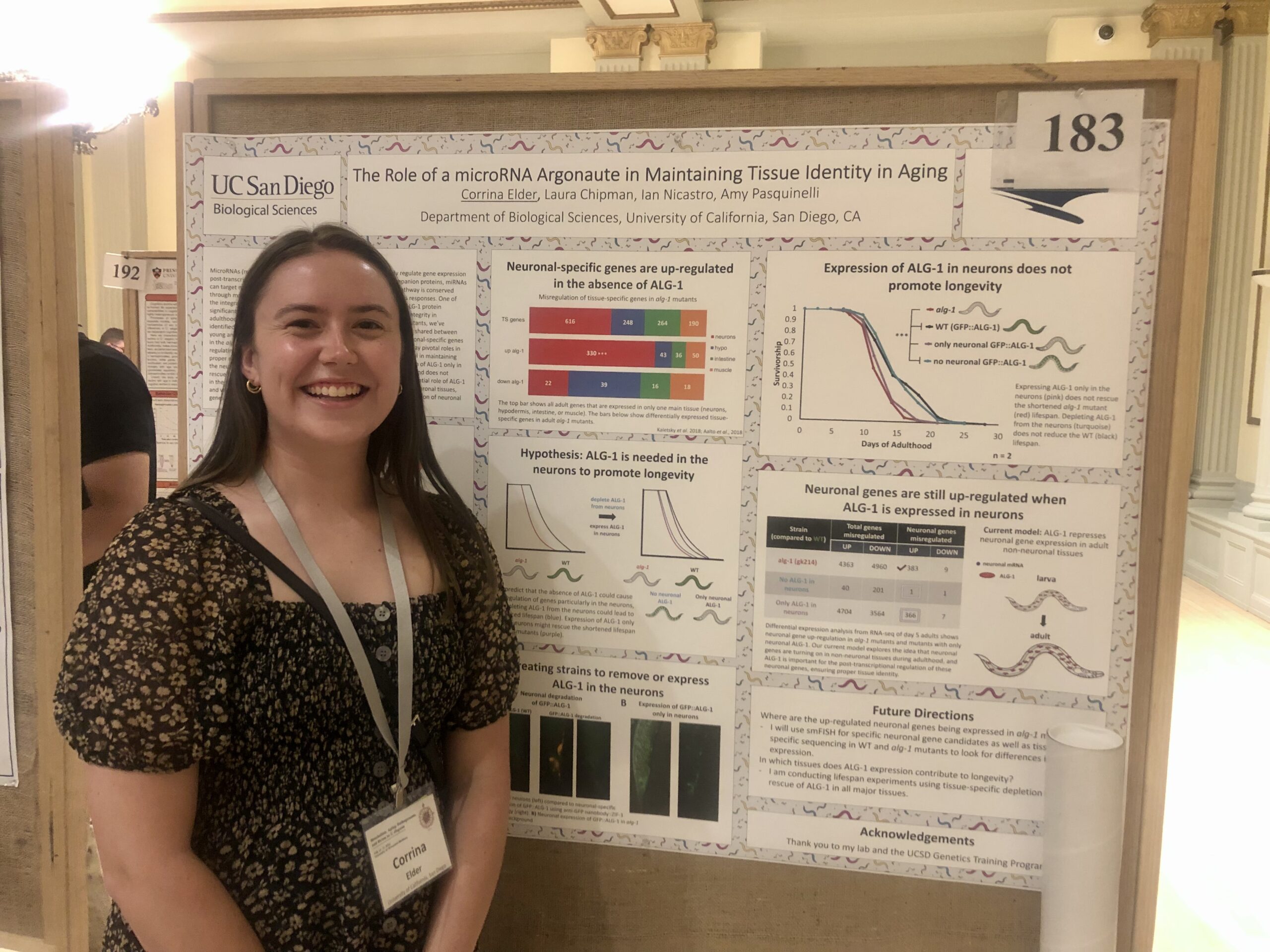 Corrina presented a poster at the C. elegans MAPS conference in Madison, WI.
Welcome to the lab, Morgan and Isaac, summer high school volunteers mentored by Corrina!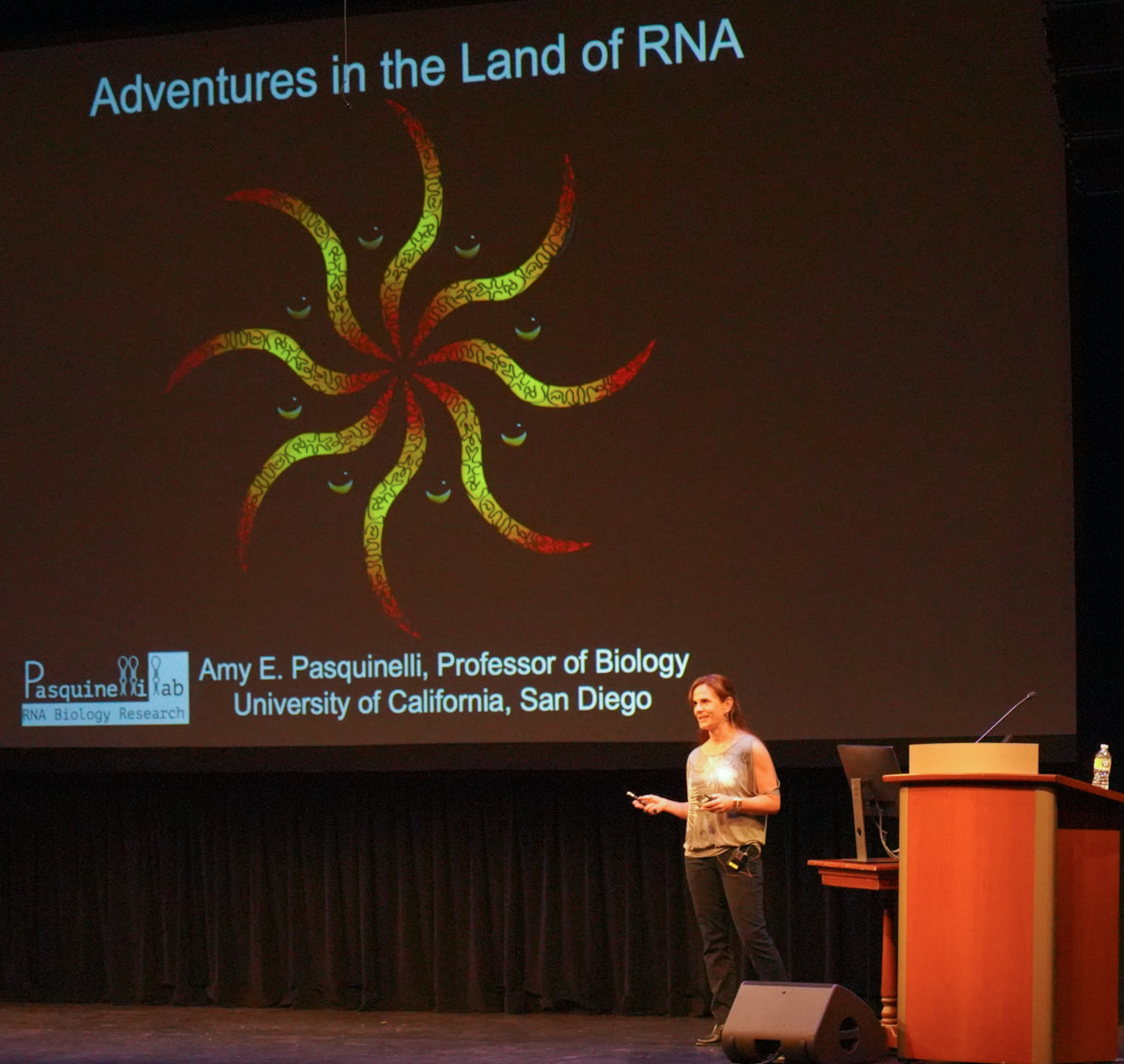 Amy presented a Keynote at the UW Madison Biomolecular Chemistry Department's 101st Anniversary celebration.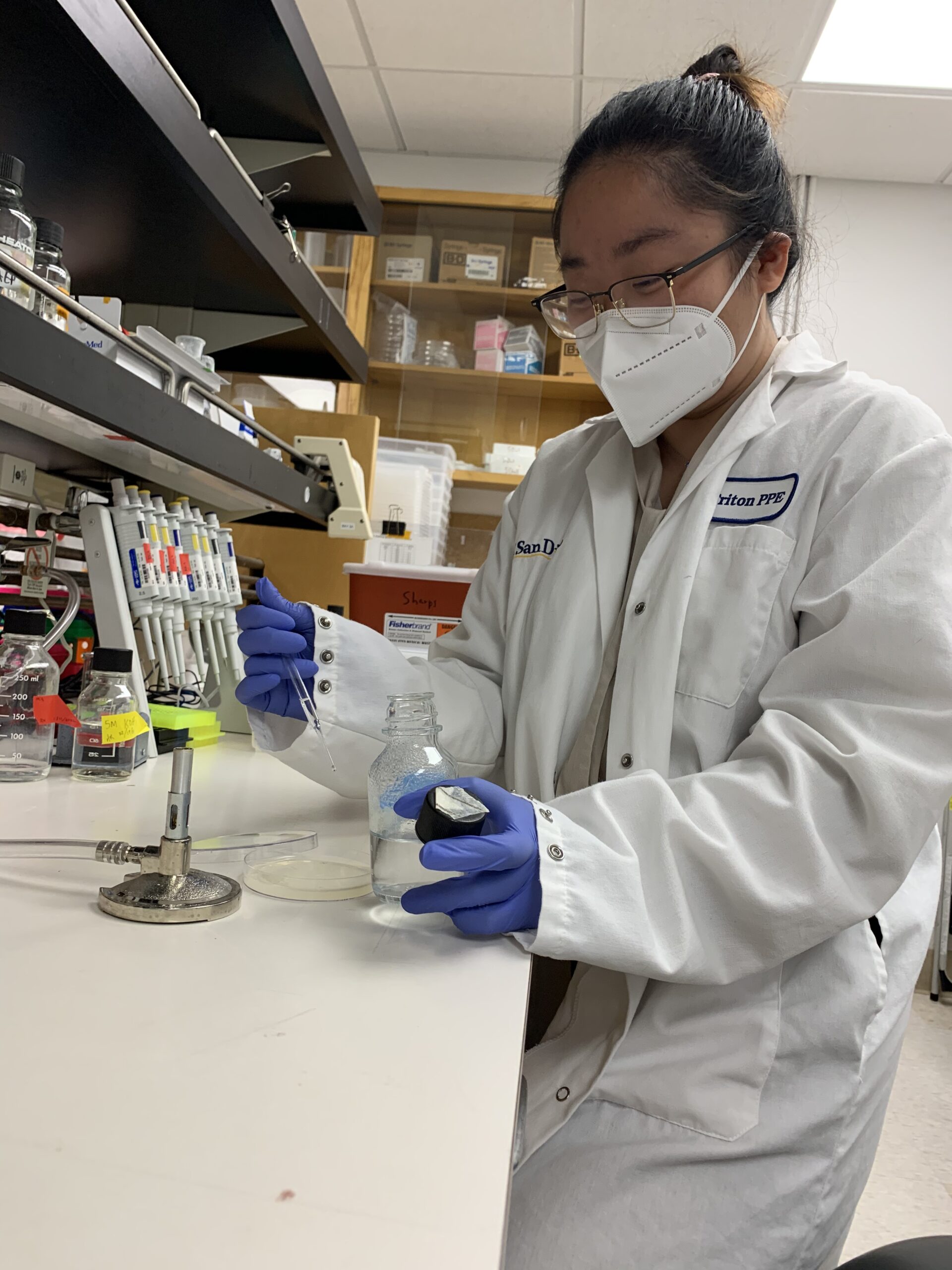 New PhD student, San Luc, joined the Lab!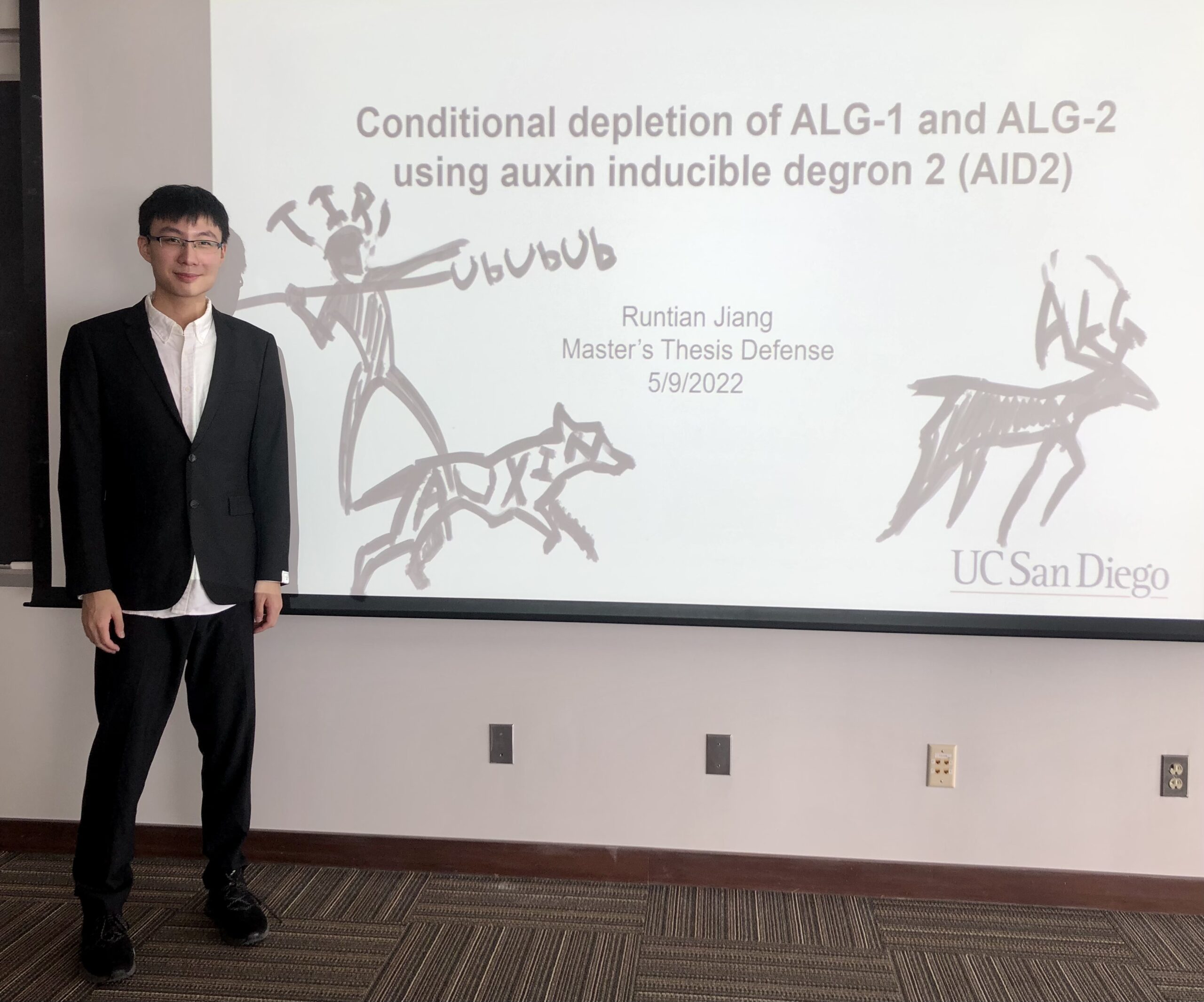 RT Jiang defended his Master's Thesis!

Angela Nicholson-Shaw's paper published in Nucleic Acids Research.

Corrina Elder's Review published in Frontiers in Aging.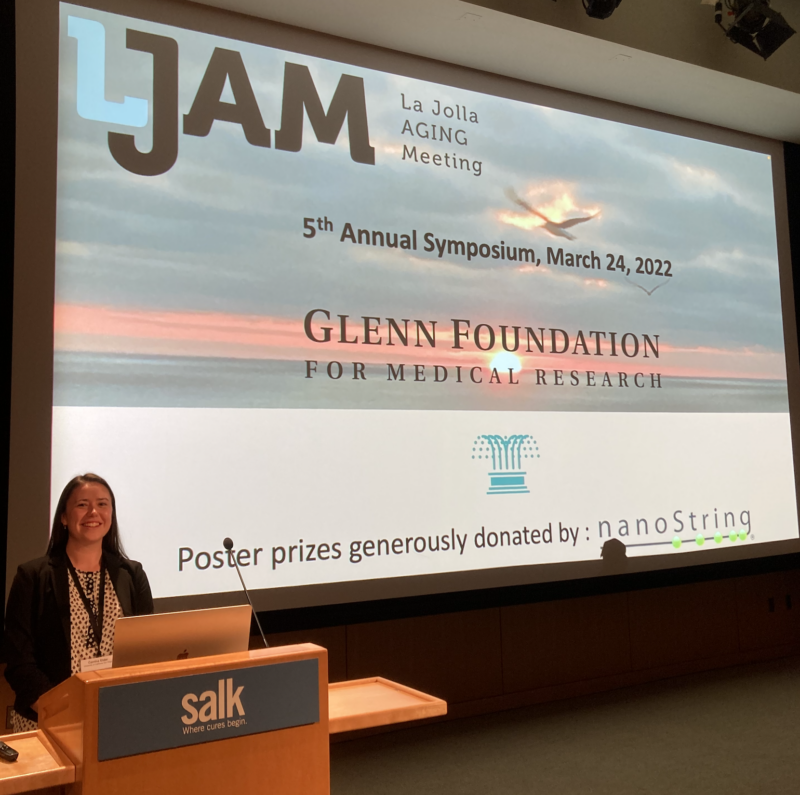 Corrina Elder presented the talk "Role of a MicroRNA Argonaute in Maintaining Tissue Identity in Aging C. elegans" at the La Jolla Aging Meeting
Laura Chipman presented the poster "Role of the miR-238, miR-239a, and miR-239b miRNA family in C. elegans Aging" at the La Jolla Aging Meeting
RT Jiang accepted into the USC PhD program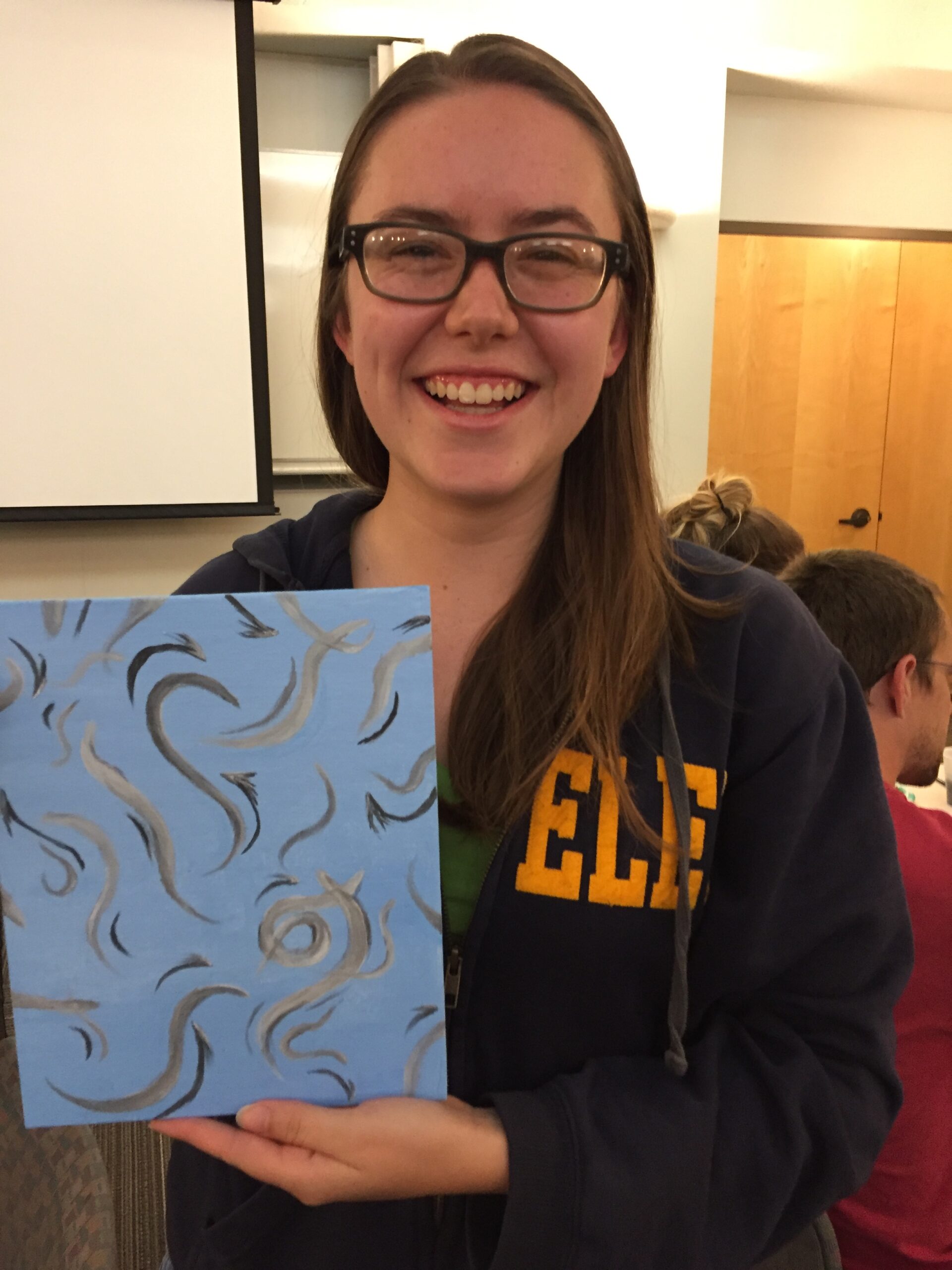 Corrina Elder presented the talk "Tissue-Specific Roles of microRNA Argonaute Proteins in Aging" at San Diego area Worm Club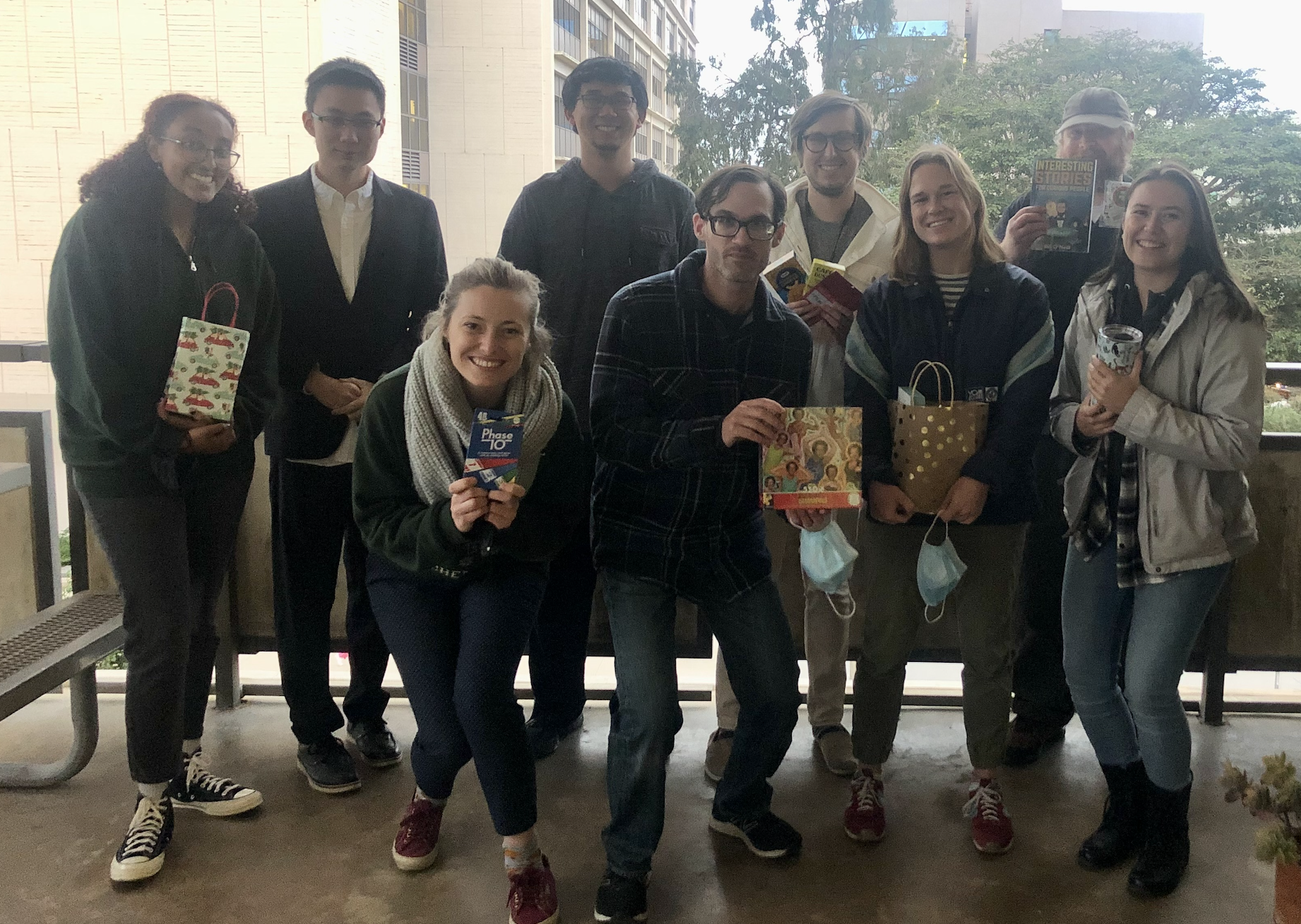 Pasquinelli Lab Holiday party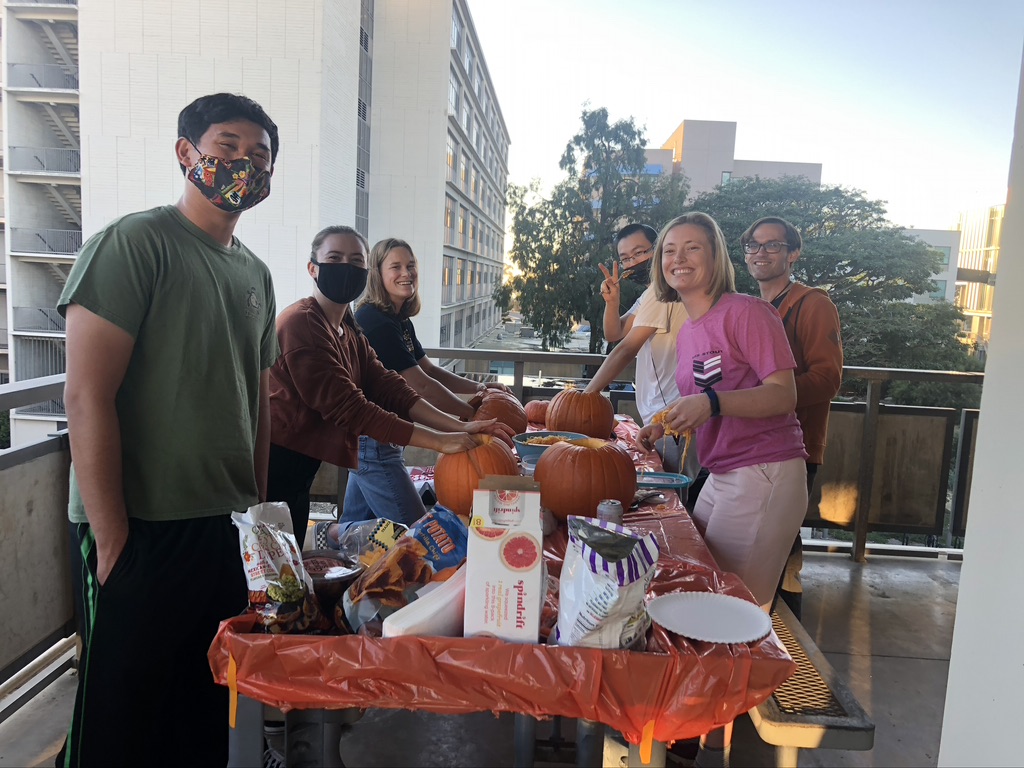 Pasquinelli Lab pumpkin carving party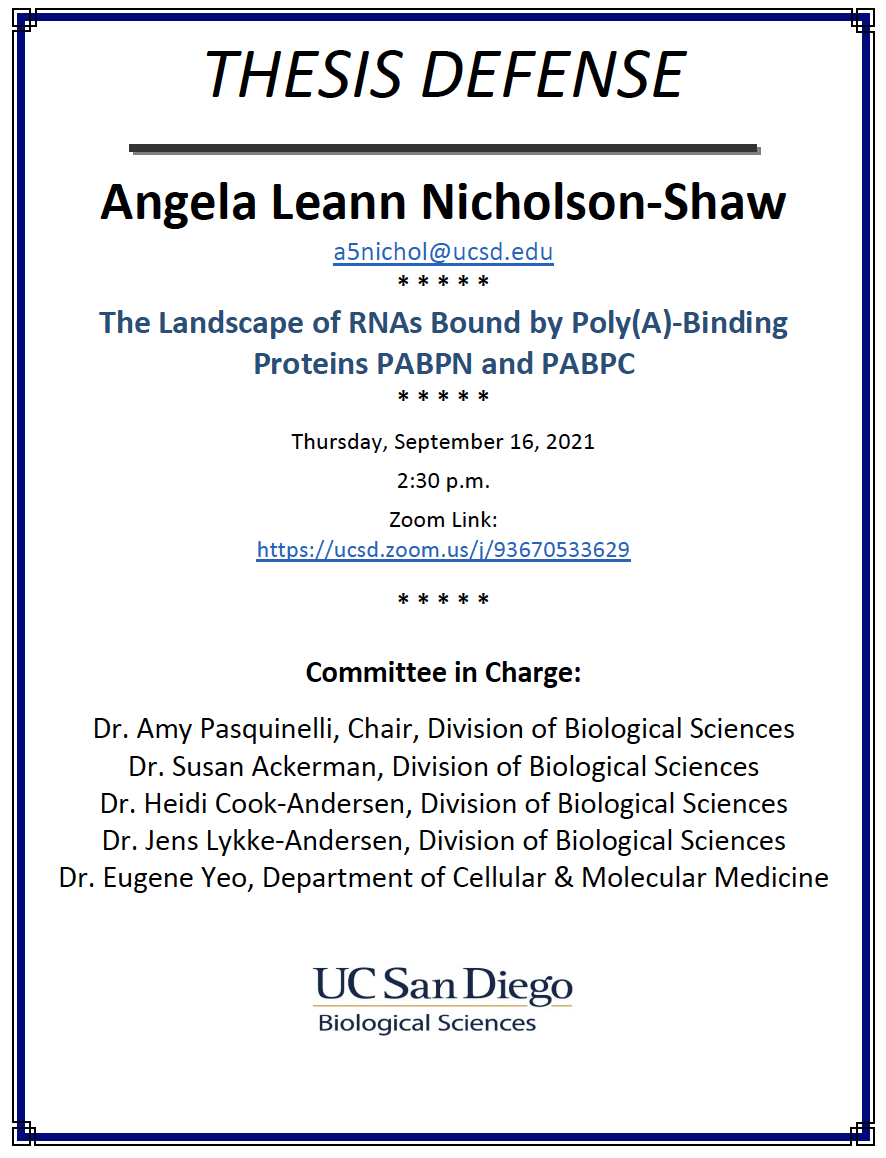 Dr. Angela Nicholson-Shaw awarded PhD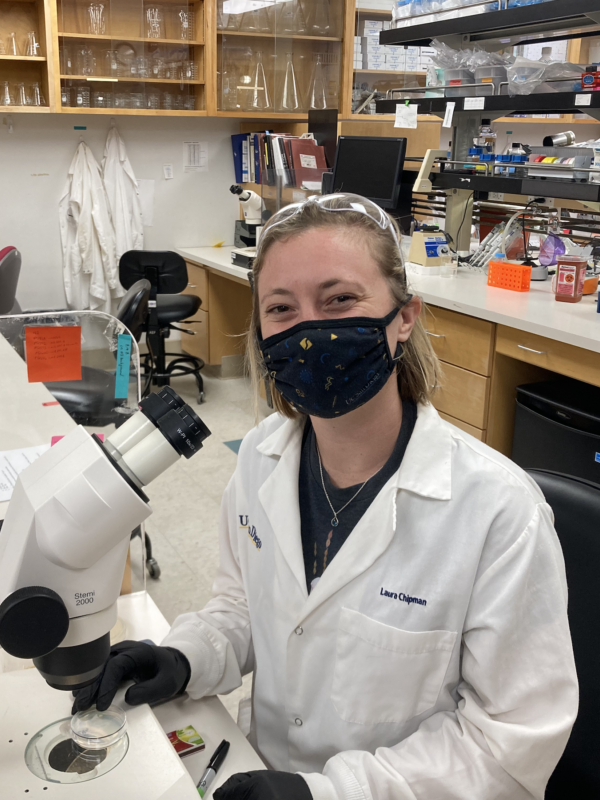 Laura Chipman awarded David V. Goeddel Endowed Fellowship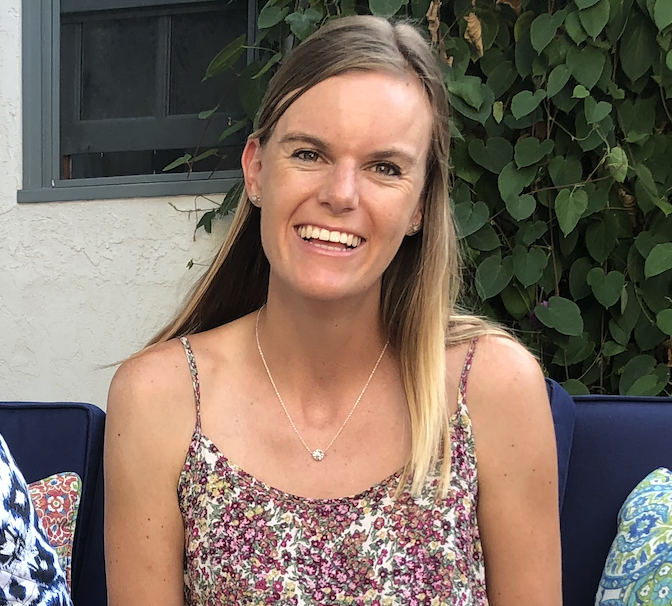 Dr. Delaney Pagliuso awarded PhD
Erin Schiksnis advanced to PhD candidacy
Nathan Barney appointed to the Pathway in Biological Sciences (PiBS) Training Program
Corrina Elder advanced to PhD candidacy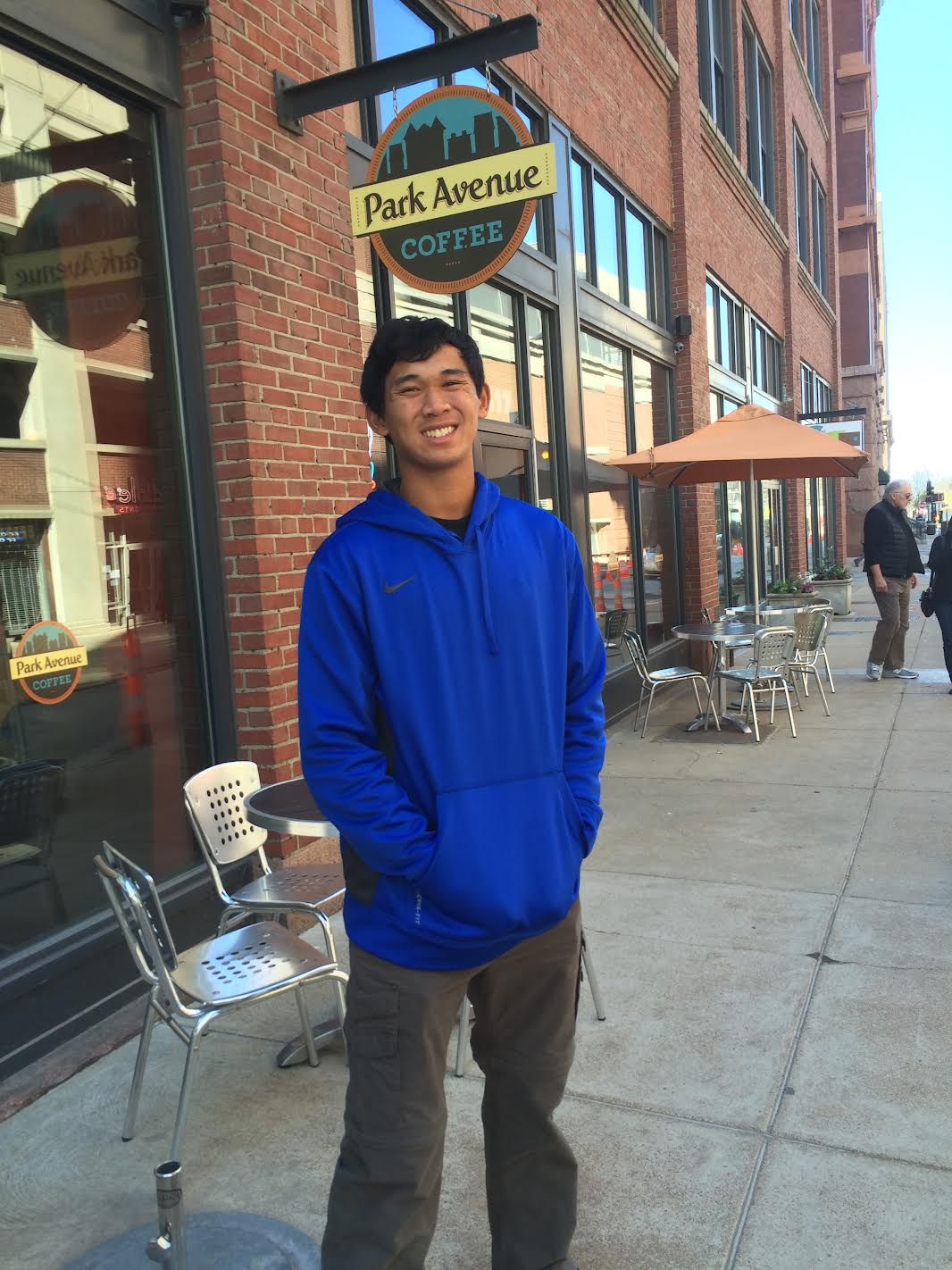 Nathan Barney joined the Pasquinelli Lab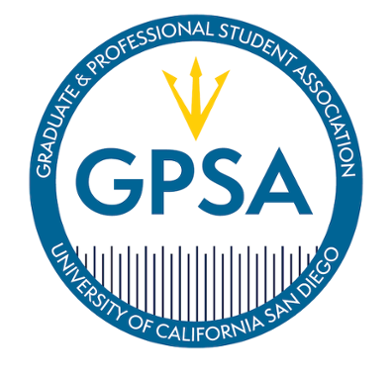 Laura Chipman elected Graduate and Professional Student Association VP Campus
UCSD undergraduate Xinyi Yang joined the Pasquinelli Lab under the mentorship of Delaney Pagliuso
UCSD BS/MS candidate RT Jiang joined the Pasquinelli Lab under the mentorship of Erin Schiksnis